The best vacation destination in Central Oregon
Hotel and Vacation Home Rentals
Join us at Tetherow, the only resort in Bend to border the forest, yet still be only 20 minutes from Mt. Bachelor and 10 minutes or less to downtown Bend and the Old Mill District, with shuttle service to help get you around. Relax and take it all in: golf, fitness, a myriad of restaurants, miles of trails, and the ultimate starting point for outdoor adventures!
Read Our COVID-19 Update
Expansive outdoor views
Hotel
Tetherow offers 50 luxurious, eco-friendly hotel rooms with a variety of sizes, configurations and views.
Your home away from home
Vacation Rental Homes
From cozy to spacious, these homes may be booked as 1, 2, 3, 4 or 5 bedroom units with the comforts of home and the amenities of a resort.
As much (or as little) as you want to do on your vacation
Resort Amenities
Your vacation is what you make it. Whether that involves days packed with activities or simply taking in the views and lounging poolside, our lodging guests have options to please nearly every desire!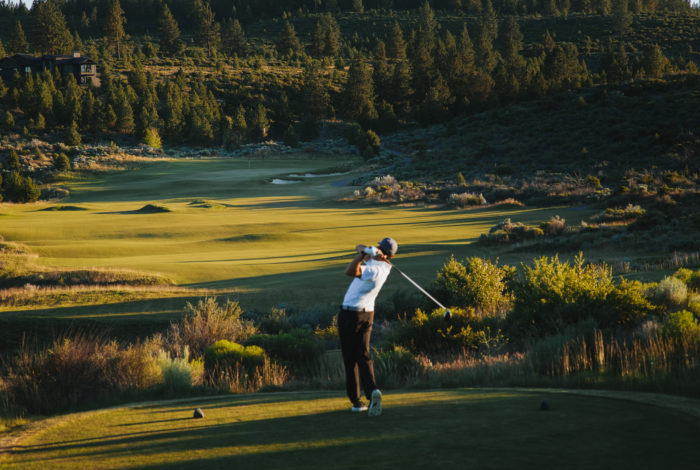 Golf
Our 18 hole golf course was designed by David McLay Kidd and offers a unique experience for any level of golfer. Special rates for lodging guests!
READ MORE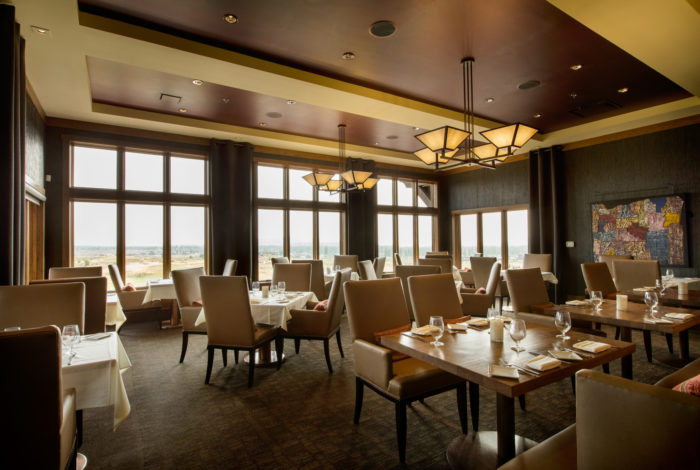 Restaurants
We offer three distinct dining options, all of which have their own flair of flavor and style.
READ MORE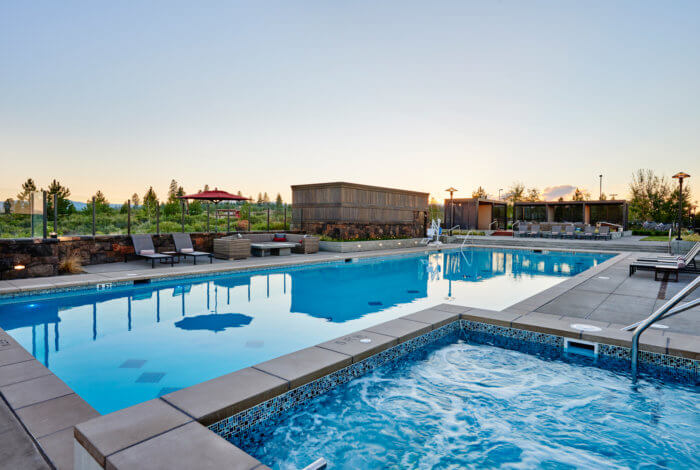 Pool & Cabanas
The outdoor pool is heated and open year round for your enjoyment. Experience the cabanas and take your pool day to the next level!
READ MORE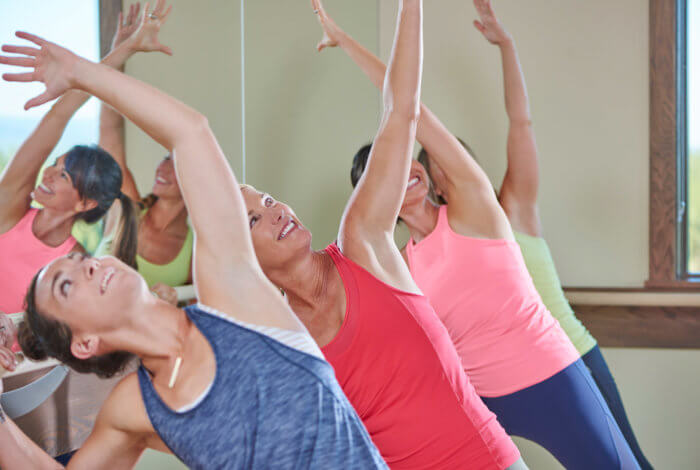 Fitness
Stretch it out, work it off, cool down or steam up at Tetherow Sport!
READ MORE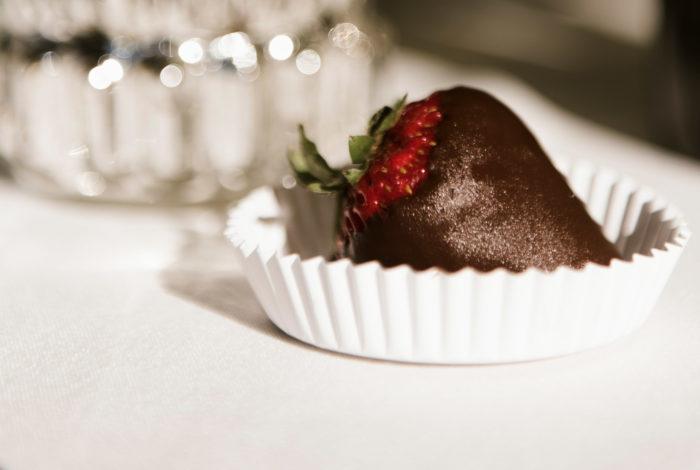 Catering
Staying in a vacation home and want a taco party? Want strawberries and champagne for an anniversary? Our Catering Team is on it!
READ MORE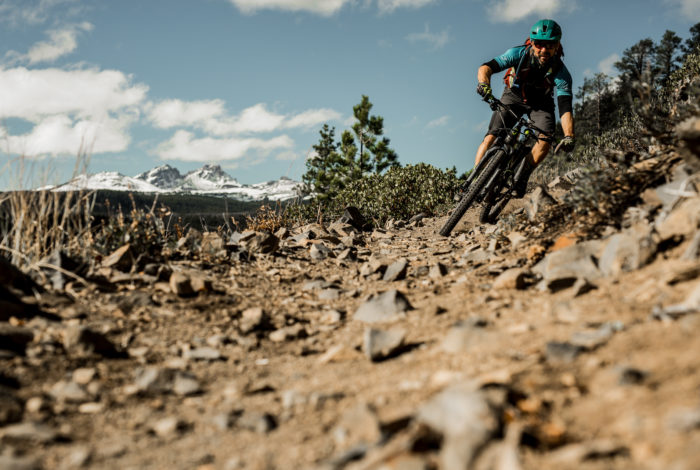 Trails
Run, hike, bike and sightsee along the miles of trails within the resort.
Shuttle
Tetherow's shuttle takes guests wherever their heart desires including Mt. Bachelor, the Les Schwab Amphitheater, the Old Mill District, Downtown Bend, the Tower Theatre, Silver Moon Brewing and more. For your convenience, we also offer pickup and drop-offs at the Redmond Airport.
Concierge
Tetherow's concierge services offer numerous outdoor recreation opportunities including hiking, kayaking, rafting, sight seeing, fishing and much more.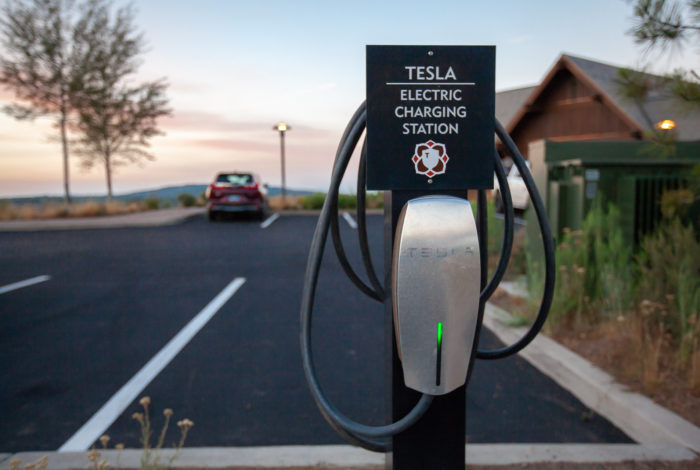 Car Charging
Ensure your car will be ready for your next adventure with our car charging stations. We offer Tesla as well as 40 amp universal charging stations on the property as well as in several of our vacation homes.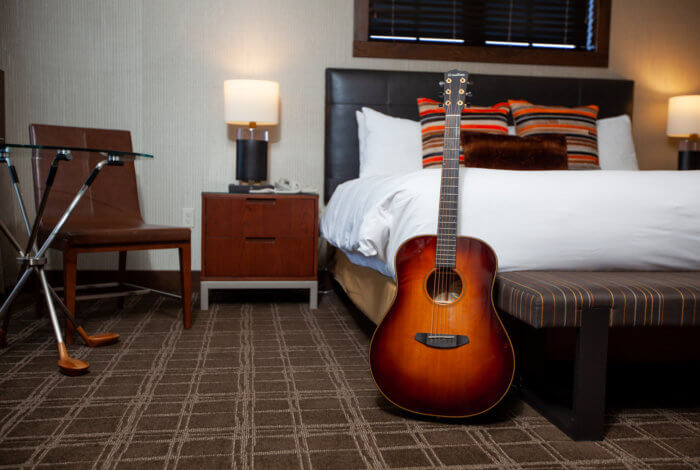 Borrow a Guitar
No need to pack yours - borrow ours! Experience premier acoustic instruments as a complimentary service to our guests.
They won't believe you unless they experience it, too.
Group Travel
Life is better shared
Visit your favorite place with your favorite people! We're here to assist in planning your large family vacations, corporate retreats, group golf outings and more.
Learn More
January 2020 - Comfy beds and pillows!
"Loved the room we had! The bed and pillows were so comfortable! The fireplace made it more relaxing. Also lots of complimentary items such as chocolates and chapstick! Overall a beautiful resort and we will be coming back."
January 2020 - Elegant and comfortable
"We stayed in a corner room with beautiful views of the golf course and mountains. We came for skiing and it's close to Mt Bachelor. The fire place and comfy bed completed the experience. The extra amenities hit it out of the park. I would love to return in the summer. "
January 2020 - Free, convenient shuttle to downtown
"We used and paid for the hotel shuttle from the Redmond airport. Our driver, Phil, was professional, on time, and personable. We enjoyed our stay and the staff were very friendly and accommodating. We found that the free shuttle to downtown helped make our stay very convenient."
December 2019 - Christmas at Tetherow
"We spent the Christmas holiday at Tetherow and enjoyed every minute! The views at Tetherow are gorgeous and the location is ideal; Close to the Old Mill, downtown Bend breweries and a short ride to the Mountain. We were able to snowshoe and enjoy the lodge at Mt. Bachelor. Christmas Day dinner at Solomon's was fabulous too. The cottage we stayed in was nicely decorated and the kitchen was well stocked with every utensil we needed. High quality cookware, plates and glasses, etc. The workout facility and Pub, the Row, were also excellent. We are already planning our return trip."
November 2019 - Beautiful resort
"All the luxuries and quality one would expect, affordable, kind, pet friendly. Absolutely love this place."
November 2019 - Pet friendly!
"Tetherow vacation homes were perfect for 2 large families coming together for my wedding! There was plenty of space for everyone to mingle and also private enough to have your own room. An add-on bonus was they had a pet friendly space for my golden retriever and treats which she loved! Thank you Tetherow for a wonderful time :)"
November 2019 = Everything was wonderful
"Room was super excellent. High quality with every detail. Also staff was so friendly and professional. Room was so large. Felt so comfortable. Only 10 minutes from center of Bend. Quiet with beautiful hiking trails and views. One of the Nicest hotels we have Ever stayed at."
October 2019 - Really loved our weekend at Tetherow!
We rented a large house to accommodate multiple families with toddler aged children and were blown away by the design and functionality of the home. All the staff members we encountered were kind and helpful. Two nights wasn't enough - hoping to get a week long "retreat" on the books at Tetherow soon!
We see your tail wagging!
We have many dog-friendly lodging options. Please make sure to ask for a "dog-friendly hotel room" or "dog-friendly vacation home" at time of reservation and they'll be welcomed with our Dog Package. This includes a special bed (in-house use only), doggie bowl (in-house use only), homemade dog treats, and sustainable waste bags. Fees and restrictions may apply. Dogs cannot be left unattended in rooms or homes. Dogs must be under 75 lbs. A maximum of two dogs are permitted.
Learn More