Swim
Pool + Cabanas
Tetherow's heated outdoor pool is accompanied by hot tubs, cabanas, fire pits, a cafe and plenty of space for relaxing and unwinding. Cabanas are available for a memorable pool day and can also be reserved for private parties and intimate outdoor events. These state-of-the-art cabanas offer comfortable seating, adjustable privacy screens, heaters, adjustable roofs and power outlets.
Learn more
Exercise
Fitness at Tetherow Sport
Tetherow Sport includes fitness and mind/body programming, cardio and weight machines, steam room and sauna, and personal training options. State-of-the-art cardio machines feature 19-inch touch screens with access to virtual coaching, Netflix, the internet and television.
Learn More
Play isn't just a state of mind — it's a way of life.
Things To Do Near Tetherow
There are so many fun things to do in Bend, which is why it's a magnet for tourists and residents alike. It boasts easy access to skiing, mountain biking, rock climbing, fly fishing, brewery tours, great restaurants and shopping. Big name concerts perform here in the summer and Mt. Bachelor is just up the road for winter sports. Tetherow has relationships with many activity providers in the area and can connect you with your next adventure.
Mountain biking
Bend offers hundreds of miles of mountain bike trails and many run through Tetherow. Whether you're a beginner or a pro - mountain biking is a fun way to explore Central Oregon.
Mt. Bachelor
Just 20 minutes away, Mt. Bachelor is one of the six biggest ski areas in the United States with 4,318 acres of terrain and an average annual snowfall of 462 inches. Mt. Bachelor also features a plethora of summer activities as well.
Downtown Bend
Only seven minutes away, Bend has a thriving downtown with boutiques, fun restaurants and unique shops. Take a stroll downtown and see what Bend has to offer. Tetherow offers a complimentary shuttle.
Helicopter Tours
Experience scenic mountain flights, private ranch horseback tours, wine tastings and other off-the-beaten-path excursions that you can only experience by helicopter. There's no shortage of things to do in Bend!
Rafting
The Deschutes River is just minutes away and is one of the most popular rafting destinations in Oregon. With several Class III rapids as well as peaceful stretches - river rafting provides a unique way to take in the outstanding scenery in Central Oregon.
Rock Climbing
Less than an hour away is one of the premiere climbing destinations in Oregon if not in the United States. Smith Rock State Park not only has stellar climbing, it also has something for everyone - from hiking and biking to trail running - Smith Rock State Park is a must-see.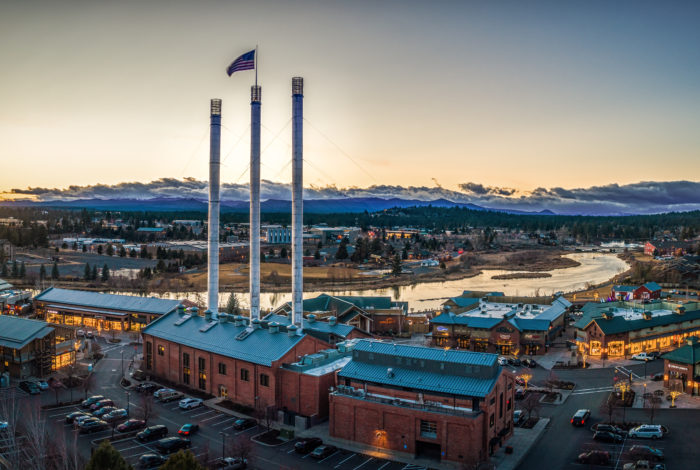 Old Mill District
Only a few minutes away, the Old Mill district has restaurants, shopping, a theatre, concerts and trails right next to the Deschutes River. Tetherow offers a complimentary shuttle.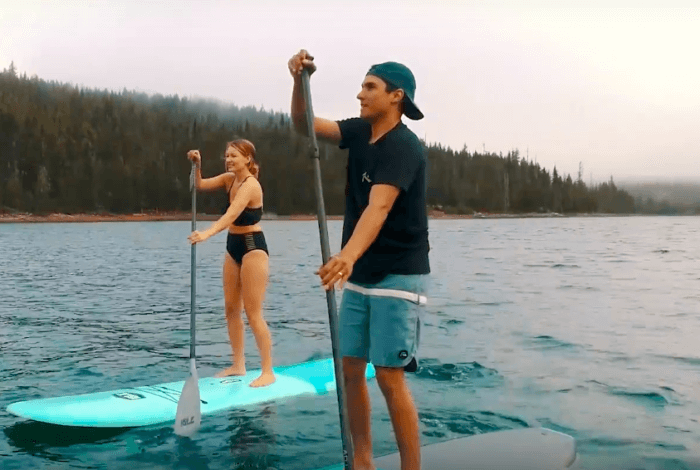 Paddle Boarding & Tubing
There's nothing quite like it - tubing or stand-up paddle boarding (SUP) down the Deschutes. To truly appreciate the amazing beauty of the crystal-clear Deschutes River and its incredibly diverse surroundings - there's no better way than to actually be on the water.
Canoeing & Kayaking
There are countless lakes in Central Oregon and countless ways to explore them. Some of the funnest ways to experience the region's beauty and take in the stunning scenery are on a canoe or in a kayak.
Exploring & Tours
Have you ever explored a lava tube or traveled into the heart of a volcano? In Bend - both of these things can be made possible. Take advantage of the natural beauty of the area in the heart of the high desert and all that it offers.
Les Schwab Amphitheatre
Located a few minutes from Tetherow and situated next to the Old Mill, the amphitheatre plays host to many outdoor concerts and events and offers a casual outdoor setting.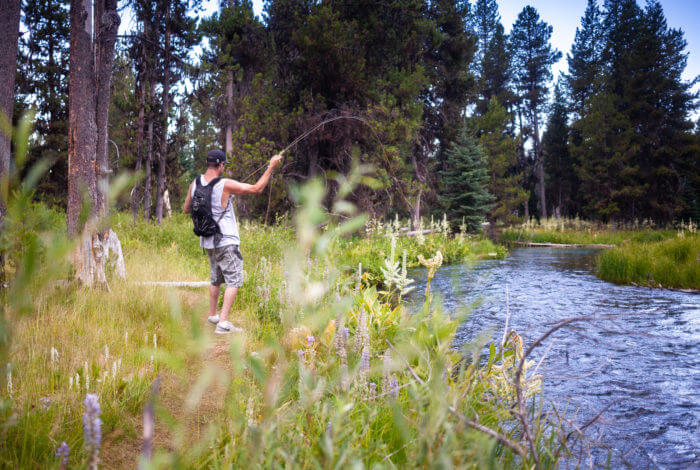 Fly Fishing
Rated as one of the Top 10 fly fishing towns in the US - Bend is a fisherman's paradise. In addition to year-round fishing for trout and steelhead, Bend is surrounded by nationally renowned rivers, streams, and lakes that provide a variety of world class fishing opportunities.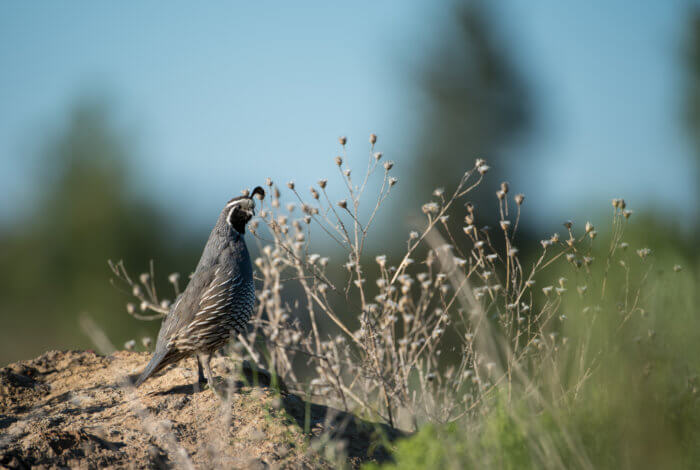 Birding
With over 160 acres, including 9 acres of lakes and wetlands, Tetherow is home to more than 100 species of birds. Bring your binoculars and see why Tetherow was Oregon's first course to designated a certified signature sanctuary by Audubon International
Brewery Tours
Bend has an abundance of world-class breweries, is home to more breweries per-capita than any other city in Oregon and has been dubbed Beer Town USA! Come experience how beer is made and if beer is your thing, try a sample in one of the many tasting rooms.
Enhance your Tetherow vacation
Sometimes it's the little things that create the most significant memories! Enhance your Bend, Oregon vacation with our complimentary in-room guitar rentals, easy gear rentals from Bend's best outfitters, a GolfBoard tour, resort specials and more.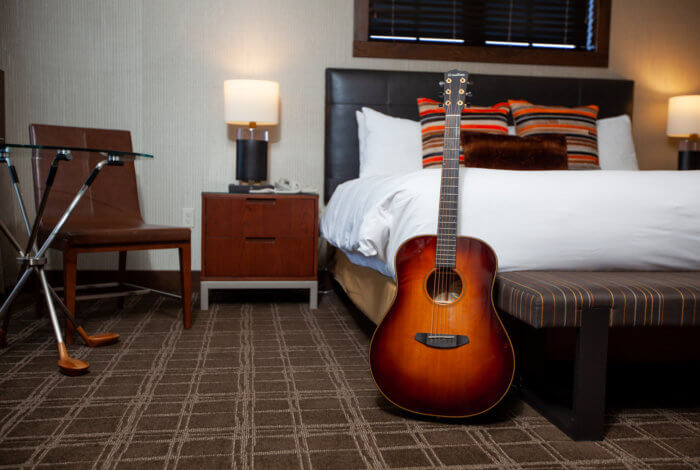 Complimentary Guitar Rental
Borrow a Breedlove or Bedell guitar from us! The only way to improve the amazing sunsets here are with some personal tunes.
Concierge
We can help arrange things to do in Bend, including all your outdoor adventures. We have relationships with the best outfitters and tour companies!
Golfboards
Enjoy our 18-hole championship semi-private course on a Golfboard. Tetherow has the largest fleet in the country!
Great deals on amazing resort experiences
Specials + Promotions
Check out the latest promotions for cabanas, lodging, golf and more.
Learn more